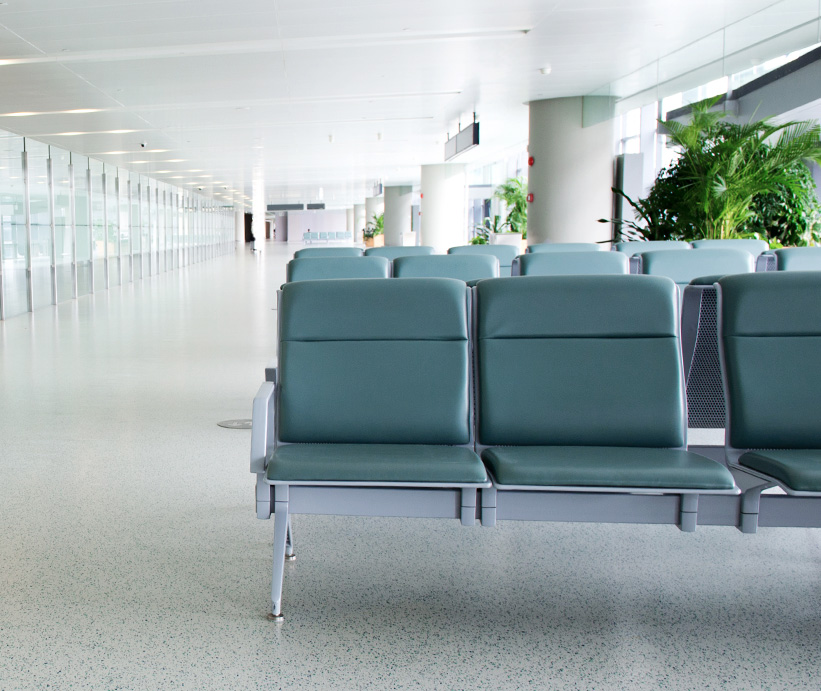 ABOUT ENVIROSTIX™ ES-100
Meet the EnviroSTIX™ ES-100 Adhesive System. The latest addition to Base King's incredible product line, this peel and bond system was created for the most challenging floor projects where high relative humidity can be an issue.
Working well with most major commercial flooring manufacturers' product lines, the EnviroSTIX™ adhesive can be applied to carpet tiles, rubber tiles, VCT, LVT, sheet goods, and more!

ENVIROSTIX™ ES-100 ADHESIVE SYSTEM
Discover the Difference– Superior Moisture Mitigation
– Same-day, immediate access installations
– No mixing required
– Roll on PH neutralizing power
– More efficient and cost effective than moisture mitigation
– Uniform coverage from machine application
– Performs up to 100% RH, with aggressive moisture-resistant adhesive and moisture barrier primer
Find out more about this incredible new product on our website, and try it for your next commercial flooring project. This high-performing adhesive system will change the way you work for the better.