EnviroSTIX™
The New Standard in Resilient Flooring Adhesives
Think Outside the Bucket™
---
EnviroSTIX™ — a pre-applied, poly-acrylic adhesive system — designed to meet today's rigorous demands for bond-strength even in the presence of high moisture and/or alkalinity. The stage is set that will allow this "breakthrough" technology to revolutionize the flooring industry by changing the way flooring contractors, general contractors, architects and end users think about installations.
Unsurpassed bonding strength

Fast Installation; Immediate Use – NO WAIT TIME TO USE YOUR NEW FLOOR

Eliminates need for moisture remediation –

Resists Extreme Concrete Moisture Levels – 18+ lbs CaCl and/or 99.0% RH

Virtually No VOCs

No messy buckets to spill

For use with sheet vinyl, vct, rolled rubber, rubber tiles, carpet tiles, sports floors, and virtually any type of specialty flooring.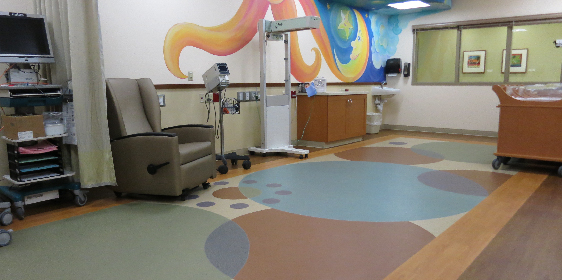 Frequently Asked Questions